Gutters
The Tom Yancey Company has completed many hundreds residential and commercial gutter installations and repairs in Sacramento City and Sacramento County, El Dorado, Placer and Yolo counties.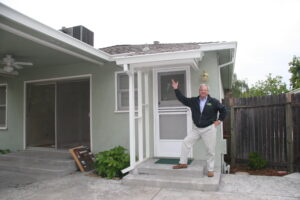 We have trained craftsmen who are capable of a variety of guttering projects including;
New Gutters. The Tom Yancey Company a wide variety of gutter solutions that combine form and function to add to the value of your property.
Gutter Guards. Tired of cleaning leaves and debris from your gutters? We offer a full line of solutions that will remove this chore from your to-do list.
Gutter Repair. If possible, The Tom Yancey Company craftsmen will repair your existing gutters instead of replacing them. Before we provide you a quote for a job, we will always ask your preference.
Gutter Cleaning. First, we make sure debris is removed from all roof areas. Next, we clean each rain gutter by hand and then rinse them clean. Finally, we make sure each downspout is flushed thoroughly and checked to ensure proper flow. Finally, all debris is removed from the site.
Gutter Replacement. The Tom Yancey Company support vehicles are stocked and ready to fix any problems we may come across at your home, right on the spot. We will also replace any damaged fascia or soffit. All work is performed by our trained professionals.
There is no need to worry about scheduling, we are able to take care of your gutters, even if you're not home.
When you hire The Tom Yancey Company your gutter project you can be sure you are in good hands, in part because we hold more licenses than any contractor in Northern California